http://www.itv.com/news/meridian/2012-08-10/doctors-miss-babys-fracture/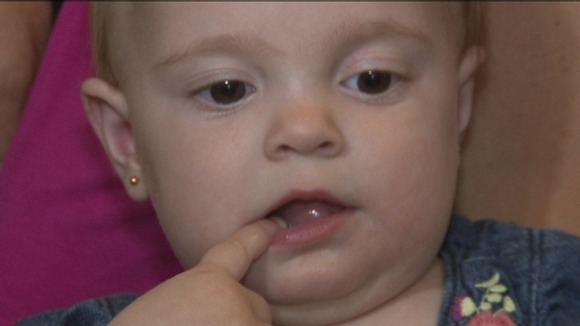 Stacey and Darren Childs want to raise awareness of Vitamin D deficiency in children after doctors failed to diagnose a bone fracture in their baby daughter and they feared she might be taken away from them.
Their daughter Jasmine is normally giggling and contented. One evening she suddenly appeared to be suffering extreme pain in one leg. At Worthing Hospital doctors X-rayed her hips then sent her home.
Next morning her parents took her to Brighton Children's Hospital because she was still in agony. Again only her hips were X-rayed. Again she was sent home.
It wasn't until a follow up appointment in Brighton five days later that doctors diagnosed a fracture of the thigh bone.
After a night in hospital under suspicion Stacey was told blood tests had shown Jasmine had low levels of vitamin D which is essential for strong bones. As well as fractures a lack of vitamin D can cause rickets where bones soften and bend.
Lack of exposure to sun is the most common cause of vitamin D deficiency. Jasmine may have been vulnerable because she's still being breastfed and eats little solid food.
In a statement the hospital said "Child protection is a very important part of paediatric care and we apply the Sussex wide standards to all appropriate cases. This includes looking for both medical and non-accidental causes for certain injuries at the same time."
In April a couple were cleared of killing their baby who had severe rickets. The family say it mustn't happen to anyone else.